Hello reader,
So, you might know that it's Arthur Conan Doyle's birthday next week.That's why, I would like to shine some light on one of his works 'The Lost World'.Here's a review: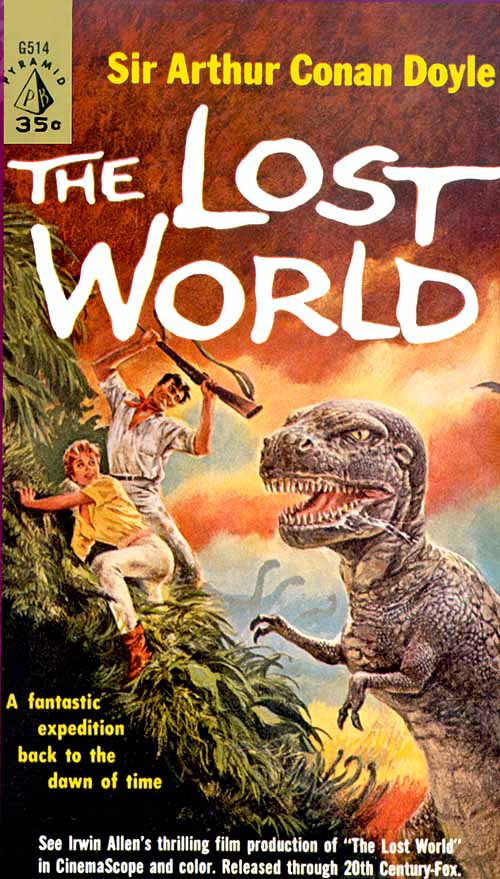 'The Lost World' features one of Doyle's other popular character-Professor Challenger.He has just returned from a trip to South America and claims to proof of the existence of dinosaurs in the modern world.While most people consider this utter nonsense, one journalist (the narrator) decides to give him a chance to prove himself and he along with Professor Challenger and two other people set out on journey to the lost world.There they not only encounter dinosaurs but also other creatures (I'm not telling which, it'll spoil the suspense).
This book is a short read like the Holmes novels but is still action packed and wonderfully narrated-another masterpiece from Doyle.The characters are all different from one another and Challenger's arguments add a touch of humour to the book. Also, the well developed characters do a great job of showing certain sides of human nature. And if all that is not enough, you could also learn a thing or two about the prehistoric world from this book.
This book would be loved by fans of Jurassic Park ( did you know that one of it's titles was inspired by this book?)You could also read it if you just want to see some not-so heroic characters going on an epic adventure. So, I suggest, that you grab this book and start reading.
Till then, Read, Write and Relish